LUBE-09, New Style Oil Cooler Seals


Acrobat Printable Version
Introduction
This document contains information from Porsche Technical Bulletin 8813 dated June 10, 1988.
Information
The o-rings used on both nozzles (see picture below) of the normally aspirated car oil cooler AND on the connection pipe of the turbo charged car oil thermostat / filter housing (one o-ring) were replaced by a new style o-ring in 1988. The new style o-rings are green in color while the old style o-rings are red.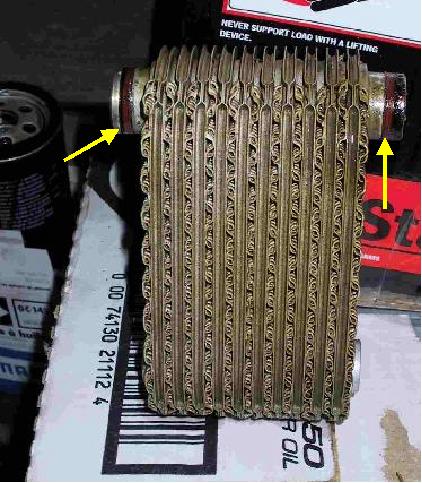 When replacing oil cooler seals, only the new version o-rings should be installed. The part number for the new style o-rings is 999 707 043 40.
The new version o-rings were installed from the following engine numbers:
New Style O-Ring Installations

Engine Number

Vehicle

46 J 06772

924S, 944 Manual Transmission

46 J 61599

924S, 944 Auto Transmission

42 J 01420

944S

45 J 01753

944 Turbo

47 J 00899

944 Turbo S
Clark's Garage © 1998
---